Development, Equality and Change is what makes NTPC Limited different as a workplace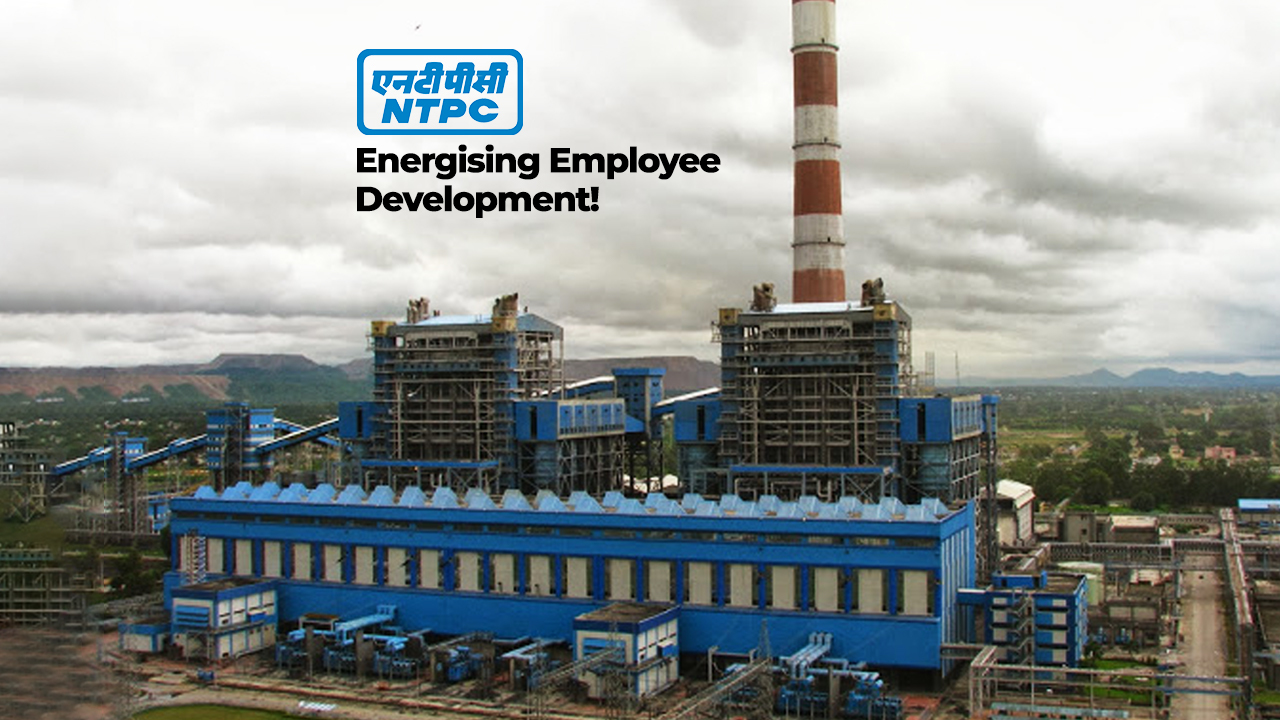 The key trends shaping the future of work
1. Organizations need to be creative in their talent acquisition and talent management strategies to have the required skills they need to succeed.
NTPC endeavours to have the right induction strategy and has brought about a change in its approach aligned with the change in business realities.
From "building their own timber", NTPC is shifting to "Build, Buy, Borrow, Share" approach. The lead time of Recruitment cycles is being shortened to meet business needs by leveraging technology while at the same time providing equal opportunity to all.
A well-established talent management system is in place to ensure that NTPC fulfils its promise of meaningful growth for its employees. These include a contemporary Performance Management System, a fair and transparent Career Development & Succession Planning System, and a holistic Leadership Development System.
NTPC has implemented an Internal Talent Marketplace for democratizing work opportunities and promoting workforce agility.

2. Creating a future ready workforce by building critical skills-
Reducing skill gaps in the workforce has become a higher priority since the pandemic began. The competencies and capabilities of NTPC's workforce are continuously being enhanced through a training policy ensuring minimum 7-mandays of training per employee per year, and initiatives like Harvard Manage Mentor, GPiLearn, conduct of Competency Assessments, Samarth modules for facilitating job rotation, etc.
In order to make employees Future Ready with respect to New Digital Technologies like AI/ML, NTPC has provided them online access through NASSCOM's Future Skills Prime Portal. Customized courses on Energy Storage Systems, Solar Thermal Technologies and Carbon Capture Utilization and Sequestration have been started in association with IIT Mumbai to meet the requirements of NTPC in the context of emerging business opportunities, GOI thrust areas and the company's expansion and diversification plans.

3. Changes in organizational structure and systems to bring efficiency and promote collaboration
Reorganization of the operating model of various functions in the company has been done to ensure better use of the resources taking help of digital platforms. For functions like HR, Finance and C&M, Unified Service Centres have been introduced which have brought consistent employee experience. NTPC has implemented PRADIP (PRo-Active and Digital Initiatives to become Paperless) which has transformed the way of working by bringing speed and transparency.

4. Reimagine Performance Management System to make it more agile.
NTPC has recently made changes in its PMS and introduced continuous assessments (in the form of Weekly Planners and Monthly Assessments) which together with Individual KPAs, Team KPAs and IDPs make it a contemporary PMS.

5. Identify and address the unmet needs of the workforce through proper listening and communication for enhancing engagement
They all know that they are presently living through what would be described in the future as the "age of disruption". In such unprecedented times, for becoming a preferred workplace, it is imperative that their communication strategy is effective and is able to cut through the noise and reach the last mile. Their Communications must find the best ways to reassure their workforce and help them in navigating these unfamiliar territories.
This is why in NTPC, they have a structured Communication Matrix in place to facilitate upward/downward/horizontal communication and bring an inclusive approach to decision making. Regular feedback is taken from employees through annual Surveys in order to understand their changing requirements. NTPC is leveraging digital tools (through Apps like SAMVAAD) and social media for engaging with its employees and stakeholders.

6. Purpose, Fairness and Equity shall be critical
The major learning during the COVID-19 Pandemic has been that "Purpose" can enable individuals and organizations to overcome their own fears and limitations and work for the greater good. This was displayed by the employees of NTPC who acted like Power Warriors and ensured that all NTPC sites were functional throughout the Pandemic. As a good corporate citizen, NTPC is committed to sound corporate practices based on conscience, openness, fairness, professionalism and accountability in building confidence of its various stakeholders in it thereby paving the way for its long-term success.

7. "Wellbeing" is going to be the game-changer
The health and safety of its workforce is NTPC's top priority. An entire gamut of benefits, from competitive salary structure, well-designed loan schemes, to unlimited medical facility during service, to Post-retirement Medical benefits to Family Economic Rehabilitation, are extended to employees to meet any exigency that may arise in a person's life. During peak COVID, when there was acute shortage of beds in hospitals in some parts of the country, employees and their family members who required higher level of treatment, were air lifted. Further, medical norms were relaxed for employees, family members, and even for retired employees during COVID. Counselling Services under SNEHAL (Employee Assistance Programme) is available for employees and their family members. A range of welfare and recreation facilities including schools, hospitals & clubs are provided at Townships to enhance the quality of life of employees and their families. In order to facilitate employees to take key decisions at different stages of their lives, NTPC provides provisions like Study Leave, Sabbatical, paid Child Care Leave, maternity leave, etc.
During the Pandemic, NTPC became synonymous with 'special care' due to its efforts in handling exceptional cases that needed advanced urgent care as well as for the various relief measures implemented to ensure financially sustained and dignified life for family members of deceased employees.

8. Equipping Managers to establish and develop more human relationships with their teams
In order to further strengthen the implementation of its HR Policies, NTPC has focussed on Team Leaders who are the crucial link to translating great people practices to great employee experience and has rolled out customized interventions like "People Manager Programme" and Workshops for Reporting Officers.

9. Promoting Diversity, Equity and Inclusion
In a bid to enhance women representation, NTPC had launched a special recruitment drive in 2021 only for women executives. NTPC has been working at improving its gender ratio wherever possible. To attract more woman applicants, number of innovative initiatives have been taken. The application fee at the time of recruitment is completely waived-off for women employees. To support women workforce, NTPC adheres to policies like Child Care Leave with Pay, Maternity Leave, Sabbatical leave and NTPC Special Child Care Leave on Adoption of a Child/Delivering Child through Surrogacy. NTPC has also introduced special facilities at work like Child Care Facilities and Crèche Facility to make life of mother's convenient at work. Additionally, Special counselling session are arranged for women employees, special initiatives are taken for developing leadership/managerial competencies of women employees etc. At NTPC townships, also referred to as 'mini India', women play a pivotal role in community developmental activities to foster a diversified culture through Ladies Clubs promoted by NTPC.

NTPC has always believed in providing equal opportunity to all the sections of society and has consciously promoted diversity through its hiring practices. Owing to its pan India presence, there is a lot of diversity amongst employees in terms of religion, dialect and culture. As a responsible corporate citizen, NTPC has institutionalized policies like Human Rights and Right to Equal Opportunity. NTPC promotes equality and diversity amongst its employees. It has been providing equal opportunity to women employees and minorities at all levels since its inception. Statutory requirements and policy guidelines are adhered to without any discrimination.