Fortune Edible Oils & Foods – Quality & Safety At The Core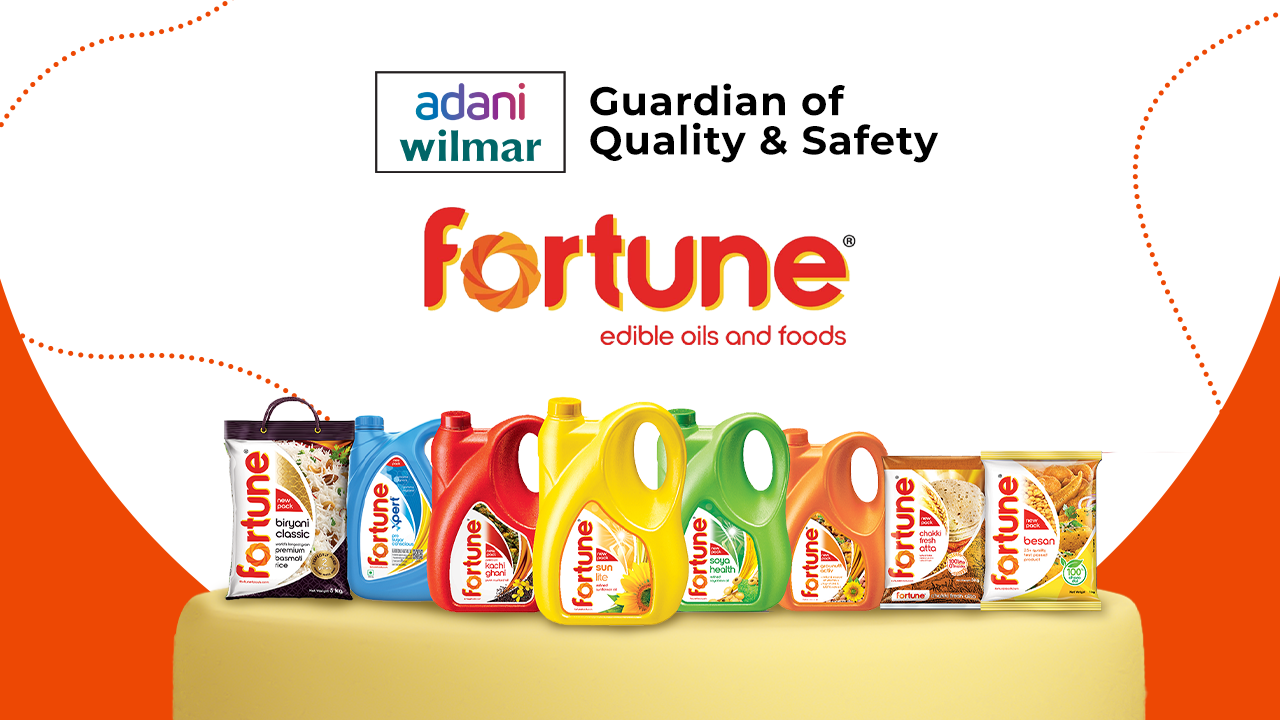 Adani Wilmar is one of the largest Food FMCG companies in India, offering a wide array of consumer products to more than 113 million households in the country. The company promises to deliver safe & quality products to its consumers by adhering to the highest standards in the industry. The company's flagship brand Fortune is India's number 1 cooking oil brand offering a variety of edible oils such as Soyabean Oil, Sunflower Oil, Groundnut
Oil, Mustard Oil, Rice Bran Oil, Blended Oils specificity fats, application fats specific to the customer, etc. In order to include all kitchen essentials in one basket, Adani Wilmar also offers Basmati Rice, Regional Rice, Maida, Suji, Rawa, Besan, Pulses, Poha, Sugar, Ready cook Khichdi mixes and soya nuggets. AWL has a top management-driven Food Safety Management System that ensures the quality of the food is packed as per intended use and produced in a state-of-the-art facility. There are experienced and qualified professionals who ensure the products comply with the standards laid down by the FSSAI.
The AWL adopts standard practices in the edible oil/food industry like Good Manufacturing Practices, Good Hygiene Practices, Good Laboratory Practices etc. "There is zero compromises on food safety. The staff is sensitized on quality." Manufacturing sites use the best infrastructure to follow stringent quality and food safety measures. Strong focus is given to the quality of incoming raw materials, processing aids, additives, process design, good manufacturing practices, and storage & warehousing requirements throughout in the supply chain. AWL is a Training Partner for FOSTAC/FSSAI and provides training across its plants and voluntarily supports FSSAI.
for the fortification of its oils. There is stringent internal control at all steps, at all times. Production units conform to ISO 9001, ISO 14001, ISO 45000 [QMS, EMS and OHSAS] and FSSC 22000 standards. The company has opted for a food safety inspection by AIB International to meet global standards. Little wonder, AWL has emerged tops in all CII Food Safety audits. It reflects in the number of Food Safety Awards it has won. All its products are under fortification.