Surely a 'Stunner' move by Burger King on Hrithik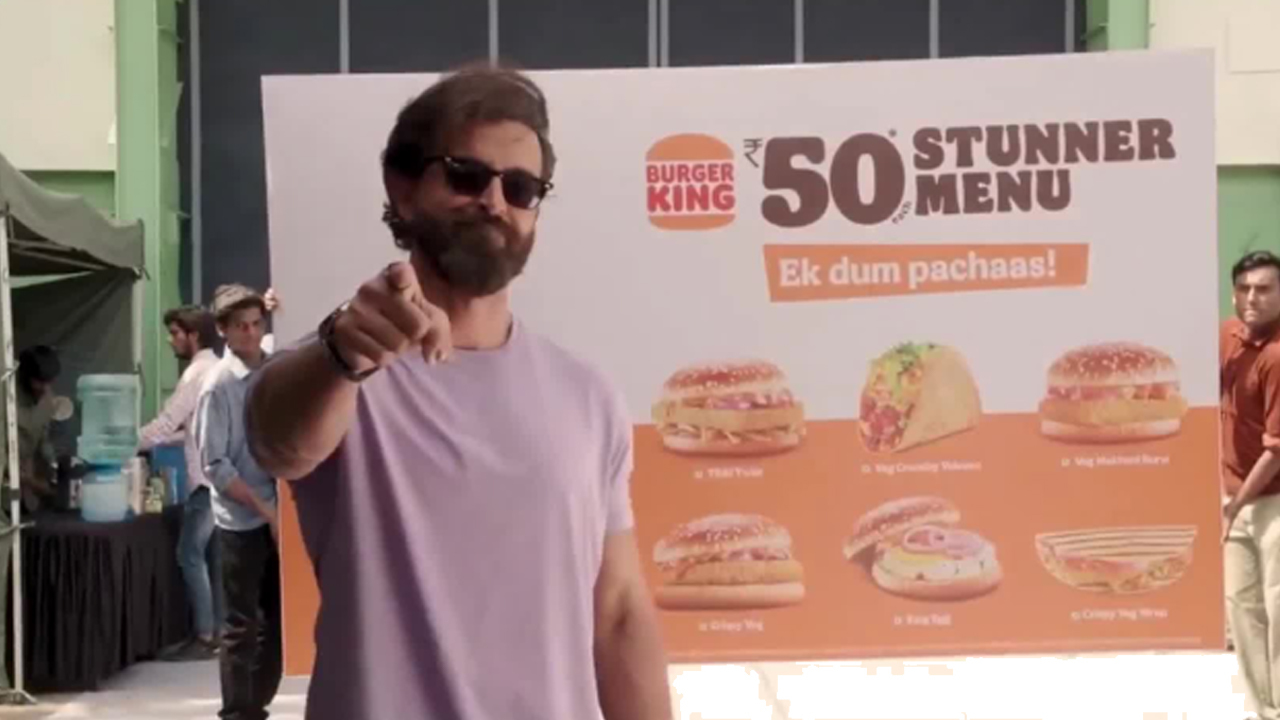 Burger fast food restaurant chain pulled off a quick 'jugaad' advertisement using Bollywood actor Hrithik Roshan. 
The internet and the following brands like Spotify, Swiggy, Zomato, Manyavar etc.., can't hold their laughter at the new Burger King's not-so-ad-looking ad.
Bollywood actor Hrithik Roshan who was shooting for his latest movie about to hit theatres this September at film-city was spotted recently. Here's where Burger King's 'jugaadu' move began- A poster bearer took the opportunity to bring in the new ₹50 stunner menu of Burger King from behind.
Don't see the picture? Watch the video below –
Hrithik Roshan was about to delve into the usual just another paparazzi shot at the location but two people, carrying the banner of Burger King's latest offer, displayed it sneakily making it the opportunity to advertise their ₹50 Stunner Menu.
The popular celebrity paparazzi, Voompla, posted the video which showed Hrithik coming out of his caravan and paps asking him to pose for a shot. While Hrithik walks ahead and poses, we see Burger King's new menu poster behind.
This was smart and perfectly timed as it was immediately retreated before Hrithik turned back to leave for the shoot.
The quick paps caught the drama right on point.
Burger King has launched their new Stunner menu and the campaign caught the attention of the majority of the young foodies who are the fans of their whopper burgers.
The commercial for the Stunner Menu sees people spinning a wheel outside a Burger King's outlet and captures guests' expressions and reactions with the host revealing that any food item on the spin wheel is of just ₹50. This spin wheel device is utilized to showcase the variety of flavors and formats in the newly launched Stunner Menu. 
Kapil Grover, the CMO at Burger King India said that the Stunner menu was created through a thorough market research by keeping the current consumer needs in mind. The guests expect their 'value for money' and our ₹50 Stunner Menu is designed to deliver exactly that. He also said that they will continue building the Stunner menu in times to come as it represents their strategic pillar of value leadership in the QSR sector.