Surrogate Ads are now Banned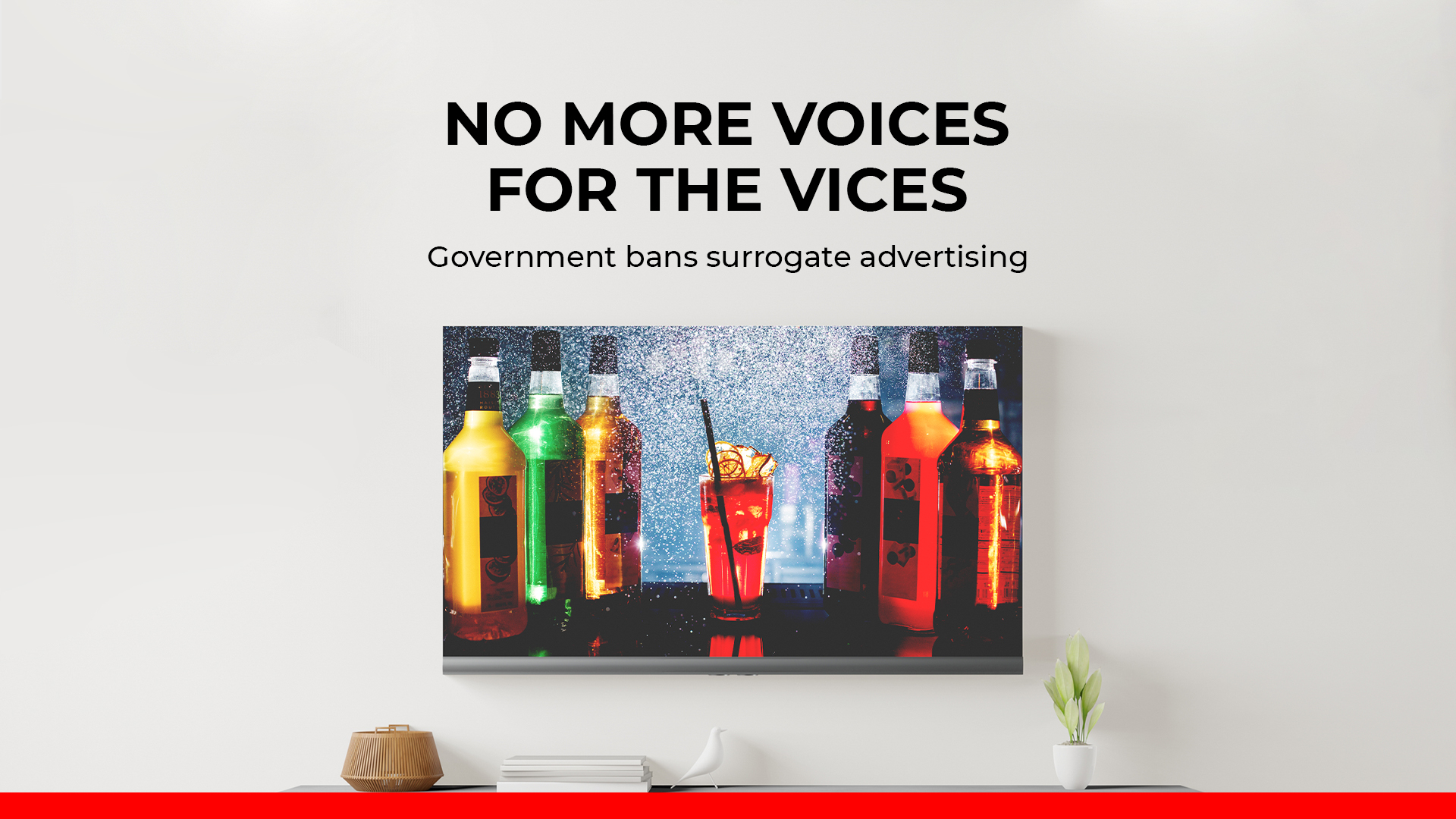 The Consumer Affairs Ministry has notified the new guidelines that have come into immediate effect with force – the prohibition on surrogate advertisements and transparency in disclaimers in ads.
To prevent misleading advertisements, the government on Friday came out with new guidelines which apply to address that the advertisements claims targeting children and wooing ads are just claims.
The Consumer Affairs Secretary, Rohit Kumar Singh said that consumers have great interest in advertisements and under the CCPA Act, there are provisions to handle misleading advertisements that affect consumer rights.
He also added that to make it more clear, explicit and aware to the industry, the government has come out with guidelines for fair advertising with effect.
These guidelines are applicable to all the advertisements published in print, television, online and every platform. Violation of these new guidelines will be taken as per the provisions of Central Consumer Protection Act (CCPA).
With these guidelines being stated by the secretary, he said however, it gives a certain structure for the industry stakeholders to prevent absurd misleading advertisements even by mistake. Also, this will empower consumer organizations as well as the consumers to file complaints against misleading advertisements.
Rohit Kumar Singh also mentioned that these guidelines apply to government ads as well and the advertising guidelines for self-regulation issued by the Advertising Standards Council of India (ASCI) will also be in charge parallelly.
Nidhi Khare, CCPA Chief Commissioner and Additional Secretary in the Consumer Affairs Ministry, elaborated on the guidelines and said that CCPA has taken action against misleading advertisements during the pandemic as they felt it was needed.
These guidelines also provide clarity on 'free claims' ads, and 'bait' advertisements whilst prohibiting 'surrogate' ads or indirect ads.