Condé Nast India announces the appointment of Pankaj Parihar as the new Chief Business Officer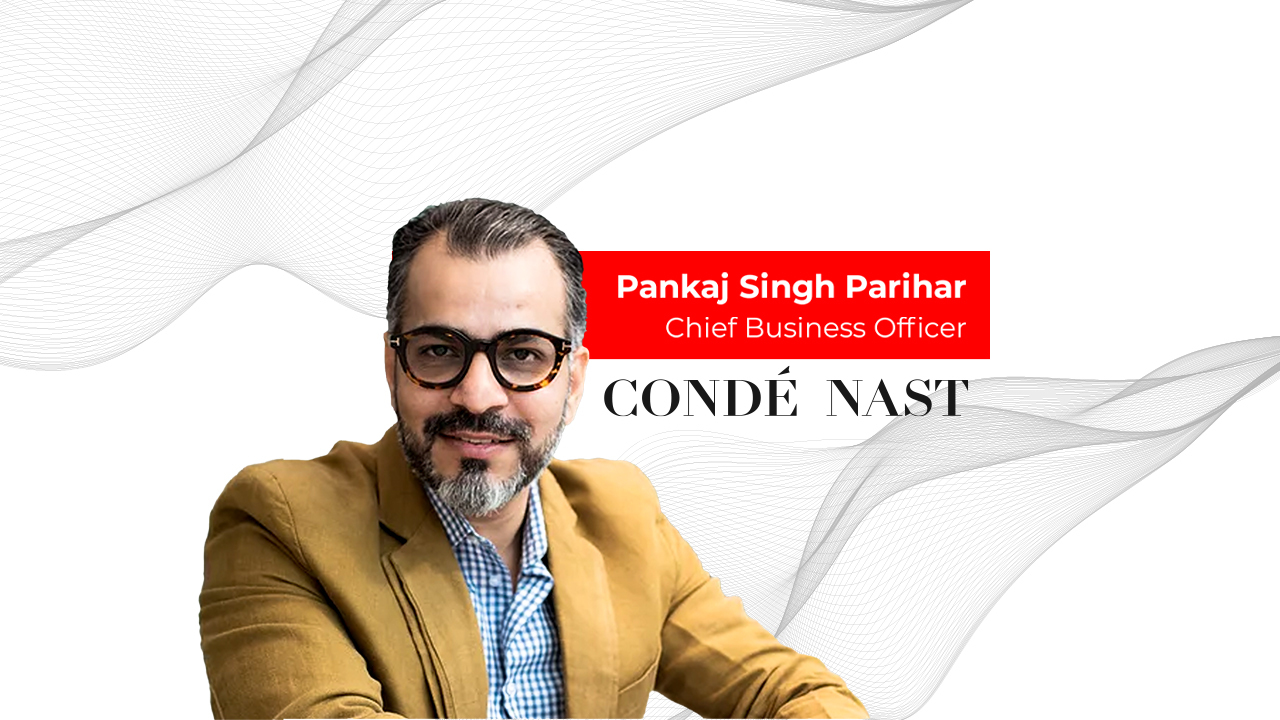 Pankaj Singh Parihar has been appointed as the new Chief Business Officer of Condé Nast India. The new role will require Pankaj to lead the commercial teams in defining and delivering on advertising revenue targets, all the while shaping the company's sales and marketing strategy and accelerating the business growth. A crucial role to adorn, Pankaj will play an integral role in the publication house to deliver all the commercial revenue which will be inclusive of digital and print sales, branded content, social, video and events for the company. Pankaj will report directly to Alex Kuruvilla, managing director, Condé Nast India.
Being a popular publication house, Condé Nast has emerged as a winner in its transformational journey to become digital first and globally local. Serving the audiences and advertising partners for a long period of time, the unifying teams and businesses internationally have embarked on a successful track together. The appointment of Mr. Pankaj Parihar has come at a very crucial time as all the teams of Condé Nast India have been aligned to deliver on the global playbook of 1P & IP – which is 1st party data and Intellectual Property. Also, as a country, India has a plethora of opportunities to offer that the publication would like to leverage upon. Mr. Parihar has served as Vice President and Head of Digital, Data and Digital Transformation, at Godrej Consumer Products Ltd (GCPL) before joining Condé Nast India as the Chief Business Officer.
The managing director of Condé Nast India, Alex Kuruvilla was quoted saying that, "2021 was the year when Digital + Video became the largest commercial platform for Condé Nast India. The future growth will continue to be driven by these platforms along with our events business, which is beginning to make a comeback. I am excited to have Pankaj on board with us as his experience in driving large scale digital transformation for businesses across industries will be significant as Condé Nast aims to strategically partner and provide our digital audience and data (1P) and content (IP) capabilities."
With Pankaj's appointment as the Chief Business Officer, the publication house said, "Condé Nast has recently been through a global transformation and it's an exciting time to be part of the company. The premium brands of Condé Nast India have always been a source of inspiration to me and I am eagerly looking forward to working with Alex Kuruvilla and leading the commercial teams at Condé Nast India towards the next phase of growth, business transformation and digitization of the organization."
With two decades of expertise attained with the experience in marketing, digital, and technology experience, out of which the last 15 years have been in digital and growth marketing, data science, insight and analytics, technology, and marketing automation, Pankaj has served successfully in numerous senior leadership roles. His 20 year long career span gives him and the Conde Nast group an edge over others. As part of a prestigious list of organizations that includes Godrej Consumer Products Ltd, OMD/PhD (Omnicom Media Group), Quasar (a WPP company), Times Innovative Media Pvt. Ltd. and OgilvyOne, Pankaj was also included in the "The 50 Most Influential Digital Leaders" in 2017 and 2018, and was also felicitated as the "Top Digital Marketer" in 2014.