New Normal For Indian Edtech Was Short-Lived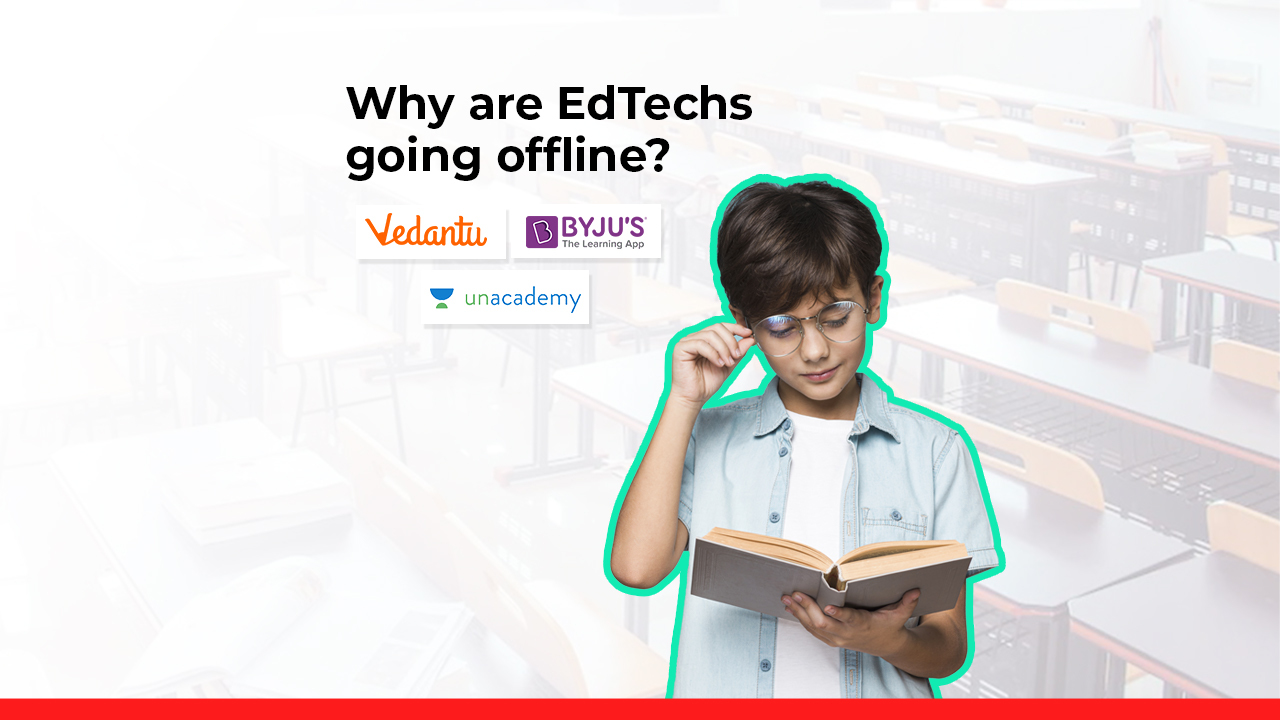 The pandemic shook the entire world and introduced us to a "new normal," a normal that we adapted to in the span of two long years. When India went into a nationwide lockdown for the first time, the education sector also followed suit, and schools, colleges, and institutes were shut for an unprecedented time. What followed as a solution was online classes, as it was the need of the hour. While parents were working from home, children were studying from home. And this led to an immense rise in the county's edtech sector.
When the market was down, and investors were cautious about putting their money, edtech startups in the country recorded a massive $2.2 billion in funding. The momentum followed in 2021, where Byju's alone raised $1 billion-plus in funding and became India's most valuable startup last June—at a valuation of $16 billion—and is currently valued at over $22 billion.
Another leading player in edtech, Unacademy, also witnessed a hike in valuation by up by 70 percent. It went from a valuation of $2 billion in November 2020 to $3.44 billion in August 2021. The boom in online education was terrific. However, the year 2022 was not the same for the sector. 
Last year the edtech major piloted around 100 centers across Tier I and II cities and is planning to expand across 200 cities with over 500 centers by this year. Unacademy also launched Unacademy World in Delhi and Jaipur in March this year. If reports are believed, Vedantu is also going forward with the hybrid model. It is quite evident from the shift of these sectors from online-first to a hybrid model that they are losing their mojo from the pandemic high. The other reason is to capture Tier-II cities that accommodate students appearing for competitive examinations.
Last year in April, when Byju's acquired Delhi-based Aakash Educational Services Limited (AESL) for $950 million, it was pretty much clear that it was looking to leverage the brand's offline market share for the future.
The quick transition has made the experts believe that the inline mode of education is convenient but limited with certain study lines. We all have grown up reading books and attending tuition classes. Solving problems in groups and getting personalized attention from the teachers have always helped us in a certain way. For edtech startups, this might be an additional cost to expand their business, but this is the way to sustain for long in this field.
An online model might help manage infrastructure costs and offer well-structured affordable courses; offline is especially helpful concerning personal interactions.
Apart from customer acquisition, an offline presence also builds brand trust among parents and is suitable for every income group living in any corner of the country or the world. Not everybody is accessible to TVCs and online ads, but everyone can physically send their children for tuition classes.
And that is why this is the way to go forward with the future of edtech, where you have a presence online and offline to teach and reach every student in need.