Reliance Industries Plans Takes Over The Future Retail Group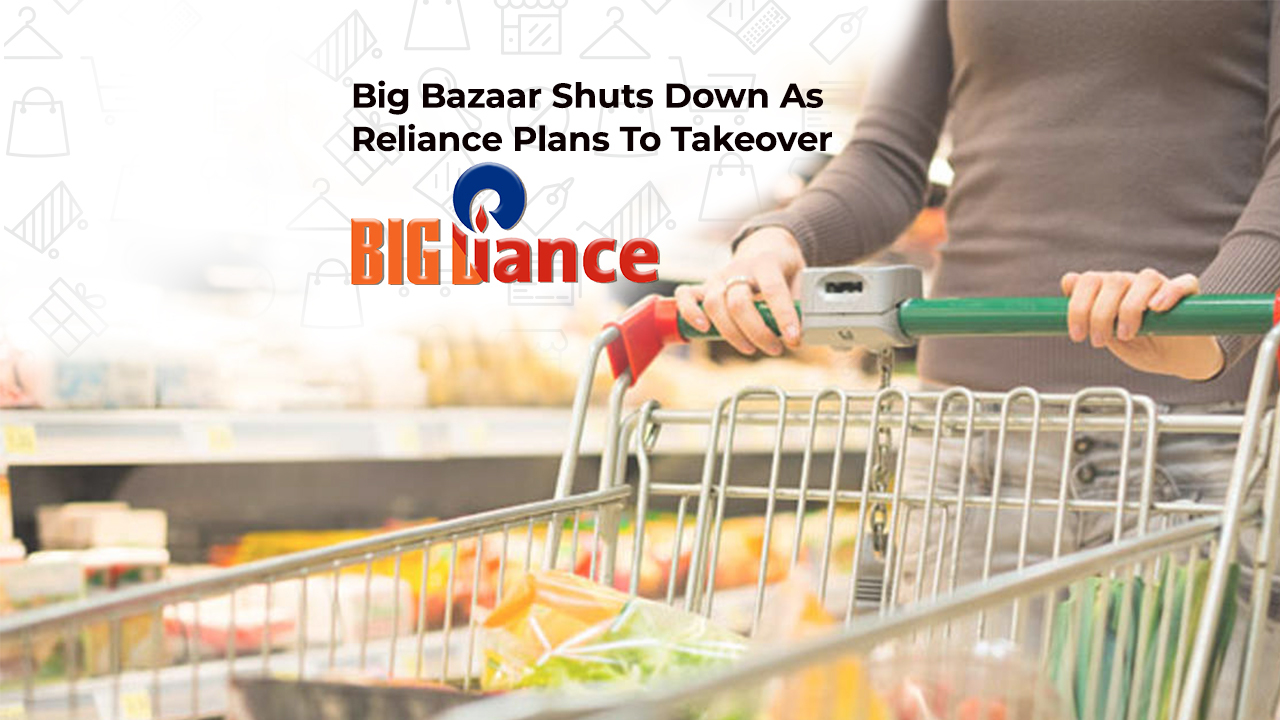 After a lot of buzz around the future of Future Retail, it finally surrendered to its ongoing acute financial crisis on Friday last week and shut down most of its Big Bazaar stores. The website was also down citing the missed lease payments Reliance Industries.
Surviving through its worst phase of stores closed for months together and the market picking up slowly post the pandemic, Future Retails failed to pay the lease rentals to Reliance Industries following which RIL extended its support through working capital. The kind gesture was helpful for Future Retail to continue with their business operations as well as to pay their statutory dues, interest, and one-time settlement to banks.
Post its shut down, Reliance has plans to open the Future Retail stores by the name of "Reliance Stores". The procedure for re-branding and employment of almost 30,000 employees Future Retail and Future Lifestyle under Reliance SMSL is underway. Without further delay, Reliance planned to open the 200 stores in the next two days.
Stores that were sub-leased to Future Retail, and were not making any profits have been taken over by Reliance. Future Retails will run the rest of the stores, thus minimising its operating losses.
Amid all this, the legal stand-off between the US e-commerce giant, Amazon and Kishore Biyani-owned Future Group has also been the talk of the town. 4 cases are being heard by the Delhi High Court, as per the latest update.
In a stock exchange filing on 19th February, The Future Group's Exchange Filing said that the number of outstanding dues in a lot of stores were on a surge which was followed by termination notices for them and Future Retail was denied any access to the store premises.
The Future Group has around 1700 stores inclusive of brands like Big Bazaar, Fbb, and Central, but the debt-ridden company is failing to minimise the losses and has made a massive loss of ₹4,445 crore in the last four quarters. As a solution, the company announced that it will scale down the operations to reduce losses in the upcoming months. It will expand ione reach and expand the home delivery business to increase the reach among the customers.
As per the exchange filing, Future group was quoted as "The company has been finding it difficult to finance the working capital needs. Increasing losses at store level is a grave concern and is a vicious cycle where larger operations are leading to higher losses."
"Increasing losses at store level is a grave concern and is a vicious cycle where larger operations are leading to higher losses. Termination notices have been received for a significant number of stores due to huge outstanding, and we would no longer have access to such store premises,"