Apple and Facebook set to cross swords, this time in the hardware space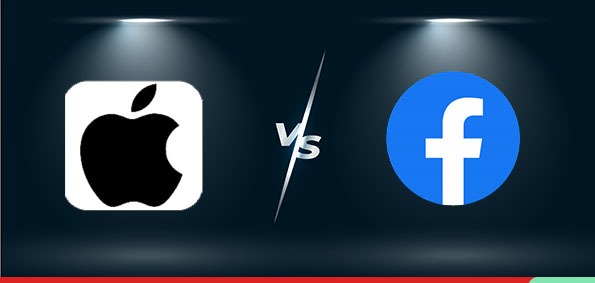 Apple Inc.'s main competitor for the past decade or so has been Google. In smartphones, mobile operating systems, web services, and home devices, the two have competed head-to-head. The following decade, on the other hand, may be defined by Apple's competition with another Silicon Valley powerhouse: Meta Platforms Inc., better known as Facebook to everyone, but its own brand strategists.
The way Zuckerberg is envisioning the 'metaverse' will see it go beyond the internet as we know it, with interoperability, avatars, natural interfaces, teleporting, smart homes, and digital goods being some of its key features.
In the last three years, the two internet giants have traded jabs, largely over privacy issues. Tim Cook, the CEO of Apple, has criticized Mark Zuckerberg, the CEO of Meta, for how the firm has handled customer data. And, according to many industry observers, Apple has built new privacy and health features aimed at Meta's business. Meta, for one, has blasted Apple's App Store policies, especially its commission rates and stance on mobile gaming and virtual events, and this rivalry isn't stopping any time soon.
Now, Meta is seeking new areas it can own.
Meta has shipped headsets for several years, but 2022 is when the market is set to heat up, both in terms of hardware capabilities and competition.
That brings us to Apple, which plans to launch a similarly high-end mixed reality headset next year, perhaps within a few months of the Meta device.
Apple's product is expected to cost around $2,000, although Meta's could cost far less. Nonetheless, the two products will be direct competitors for customers interested in entering the metaverse.
But that's just the beginning. While Apple is entering Meta territory for headsets, Meta plans to enter Apple's world of smartwatches. It's no secret that the Apple Watch—despite some early concerns—is the market leader in internet-connected watches. Now, Meta wants a piece of the pie.
To compete with Apple, the business is developing its own smartwatch, which might be available as early as next year. It's even working on three different versions of the product, showing that it intends to compete with Apple for a long time.
Meta's key selling feature is a video chat camera, something Apple has refused to include. If Meta's watch becomes popular as a result of that functionality, expect Apple to follow suit (which could theoretically work with FaceTime).
Though Apple's watch is a multipurpose device, fitness monitoring is a key function. Meta, too, has shown some interest in that area.
Then, there are home devices. Neither business has achieved much success in this area yet, but it might become a fiercely fought battleground in the future.
With the Portal, a video chat gadget, Meta made its debut in home electronics three years ago. Since then, it has updated the product, unveiled a new iteration that uses your TV as the display, and just launched 'Portal Go', a portable, battery-operated device.
Apple's recent contributions, at least in terms of hardware, have been little. It debuted the HomePod in 2018, followed by the HomePod mini in 2020 and, most recently, new colors in the HomePod mini. Its HomeKit technology and app have been upgraded, and Siri has been made available to third-party gadgets.
The two tech giants are all set to compete for the upper hand in every tech region possible, with this tech tussle soon to play out at a screen near you.