Meta looks to leap into the future with AR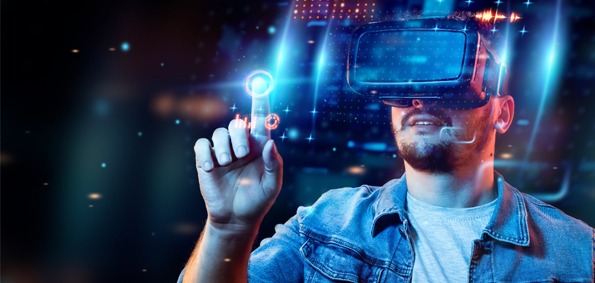 This week, Facebook was renamed 'Meta' as part of a larger drive to highlight Mark Zuckerberg's cross-device multiverse vision for social networking, which he has talked about for months. The name change was unveiled at Facebook's developer-focused Connect virtual conference the same week as a cache of internal papers revealed the company's role in the spread of hate speech, misinformation, and other damaging content.
Meta aspires to build solutions to social media problems that have yet to be solved in the future.
Commenting on these developments, Vishal Shah, Vice-President, Metaverse, said, "I spent six years at Instagram, but at the same time, it felt like Facebook was still the iconic social media brand. It's the brand that mattered in the space that we were in. But today, we are more than a social media company. We are certainly continuing to invest in Facebook and Instagram, and those apps' names are not changing. But the company is investing additionally into the next computing platform, into the metaverse. Which, by the way, is not something that we will build by ourselves. I think we've made that pretty clear today."
"And we will continue to kind of make that case because there is no such thing as the meta-metaverse. There's one metaverse, and it's like saying we are building the internet, that's not how it works. But it is an important ambition for us as a company to indicate that we are more than just social media. And that's really what the name change has signified for us", Shah concluded.
What is the Metaverse?
The "Metaverse," as described in Neal Stephenson's 1992 science fiction novel "Snow Crash," is a tech idea that proposes a network of augmented and virtual reality hubs accessed by smartphones and visors. Users wear a visor to interact in virtual surroundings rather than accessing an app or website.
For such a big project, of course, a huge investment is required but we all know that Facebook, now Meta, has the resources to pull this off. The company said this week that investment in its Facebook Reality Labs division – where the company works on VR and AR – would reduce operating profit by $10bn (£7.25bn) in 2021. It is a significant sum, but Facebook generates huge amounts of money from its core business of harvesting users' data and then charging advertisers to access those people with targeted ads (focusing on things such as gender, location, income, relationship). Across Instagram, WhatsApp, Messenger, and, of course, its eponymous platform, Facebook generated a net income – a US measure of profit – of $29bn last year from its 2.8 billion daily users.
But the growth of the Metaverse will also mean more scrutiny for a company that is currently under fire for failing to properly protect users. Earlier this month, former Facebook employee Frances Haugen publicly came forward after leaking thousands of documents that showed company executives knew the platform helped spread misinformation for years but did not do enough to combat the negative effects.
We can only be hopeful for the success of this project so that millions, if not billions, of people, can take advantage of the innovative future that has been promised.