Why is China's growth engine sputtering?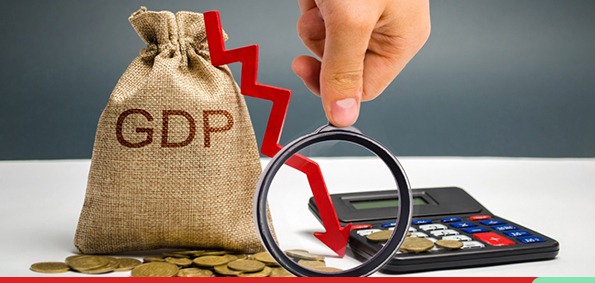 China has been among the world's fastest-growing economies, with real annual Gross Domestic Product (GDP) growth averaging 9.5% through 2018, a pace described by the World Bank as "the fastest sustained expansion by a major economy in history. Such growth has enabled "China, on average, to double its GDP every eight years and helped raise an estimated 800 million people out of poverty. China has become the world's largest economy (on Purchasing Power Parity basis), manufacturer, merchandise trader, and holder of foreign exchange reserves.
As China's economy has matured, its real GDP growth has slowed significantly, from 14.2% in 2007 to 6.6% in 2018, and that growth is projected by the International Monetary Fund (IMF) to fall to 5.5% by 2024.
There are 3 main reasons for this. Firstly, as economies opened up, the demand for goods increased, production rose, and so did the demand for coal. But China couldn't meet it due to its limits in mining and carbon emissions and the ongoing dispute with Australia. The price of coal rose and factories had to shut down ,which caused a decrease in their GDP
Furthermore, the intermittent lockdowns triggered the shipping crisis, which continues to affect exporters, resulting in container shortages and high freight prices. This makes it increasingly challenging to keep business competitive for overseas orders and play the price competitiveness card that Chinese businesses have come to be known for.
Finally, China's real-estate crisis did not benefit the country either. The ramifications of Evergrande's problems will be felt across the Chinese economy. As one of China's largest conglomerates, Evergrande has interests ranging from real estate to electric automobiles and global investors. It is over $300 billion in debt, and despite making at least one payment to creditors is on the verge of defaulting. This is a situation that could be terrible for China's economy, since it is so deeply interlinked, and potentially send shockwaves across global financial markets, although experts have downplayed the global fallout of this.
In the next months, the government is likely to take initiatives to boost GDP growth, and citizens can only hope that China returns to its former stability.