Paytm celebrates SEBIs nod for India's largest IPO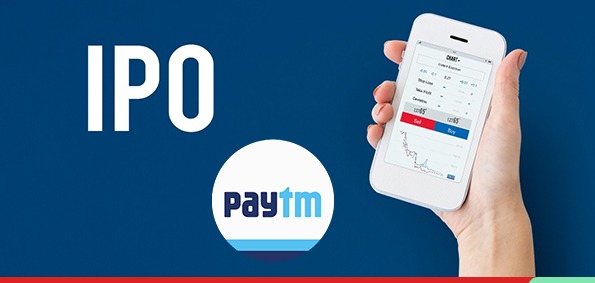 It's raining IPOs across India, and one of the biggest fintech players has now joined the party. Fintech company Paytm recently received the nod from the Securities and Exchange Board of India (SEBI) for its upcoming Rs. 16,600 crore IPO.
The company is expected to list on the Indian bourses ahead of Diwali. Reports suggest that the company could list by the end of October, as it plans to skip the pre-IPO share sale rounds to fast-track listing.
Ant Group, SoftBank's Vision Fund, and Berkshire Hathaway are among the company's supporters. Its operational loss reduced to Rs. 16.55 billion ($221.00 million) in the fiscal year that ended in March 2021, from Rs. 24.68 billion a year earlier. In July, a source told Reuters that Paytm would likely break even in 18 months.
Paytm is aiming for a valuation of Rs 1.47-1.78 lakh crore in its upcoming IPO. Previously, Aswath Damodaran, a US-based valuation specialist who is also a finance professor at New York University's Stern School of Business, valued the firm's unlisted shares at Rs 2,950 each.
Several first-generation Indian businesses are planning to list on local stock exchanges, following in the footsteps of food delivery company Zomato, which made a successful stock market debut in July and is backed by China's Ant Group.
Launched a decade ago as a platform for mobile recharging, Paytm grew quickly after ride-hailing firm Uber listed it as a quick payment option. Its use swelled further in 2016 when a ban on high-value currency banknotes boosted digital payments.
Paytm has since branched out into services including insurance and gold sales, movie and flight ticketing, and bank deposits and remittances.