One to lookout for: Rakesh Jhunjhunwala invests in a furniture startup!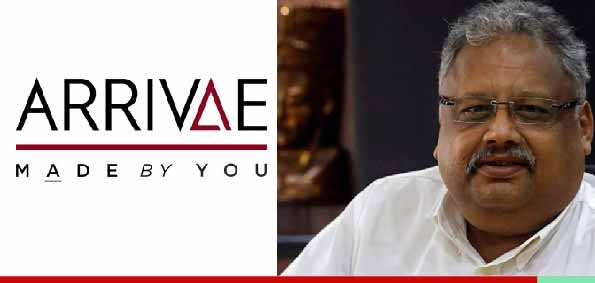 Rakesh Jhunjhunwala, often referred to as India's own Warren Buffett, is an ace investor with a track record of successful investing. Many treat him as a bellwether, and look to him for guidance and inspiration when it comes to navigating the vagaries of the investing landscape. And so, it would be of interest to investors to know that India's Big Bull has out his money where his mouth is and invested in a furniture-based startup, Arrivae.
What is Aarivae?
Founded in 2017, Arrivae is a customized full home interior solution provider that enables customers to get the house customers want. From designing the finest homes by some of the finest architects and interior designers to material supplied by some of the most credible vendors. It specializes in providing practical solutions for various situations. Arrivae works in four simple steps; meeting the designer, designs made for customers, intelligent manufacturing and lastly concierge services.
Arrivae raised Rs 50 crore in its first round of external funding, backed by ace investor Rakesh Jhunjhunwala. Enam family, Siddharth Yog (Founder, Xander Group), Anand Jain (Chairman, Jai Corp), Harsh Jain (Founder, Dream 11), and Ramesh S. Damani (Chairman, DMart) all participated in the fundraising round.
"At Arrivae, we're still in the early phases of our plan to build India's most comprehensive home renovation ecosystem. Partnerships are important to us at Arrivae because they help us build brand confidence in the ecosystem, especially among customers." said founder Yash Kela.
Kela rounded things off by saying, "All the veterans who have participated in this round will enable more faith in the Arrivae brand."