The pandemic may take the sparkle out of India's Diwali spending in 2021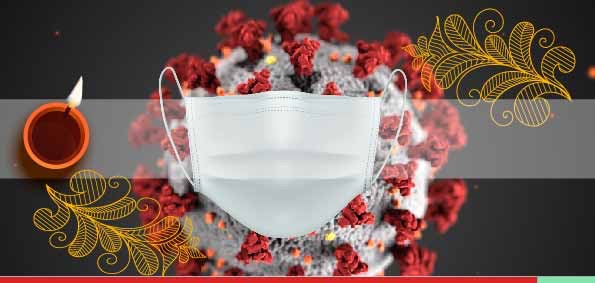 Diwali, the Festival of Lights, is one of the most widely celebrated festivals in India. Every state has its puja and rituals to bring in this colorful festival.
Every year, people tend to spend a lot of money during this festive season. From crackers to sweets and dresses, a lot of money flows through businesses in the festive season.
However, after the pandemic, things have changed and Diwali spending saw a huge downfall in 2020.
Diwali spending not expected to recover in 2021
In 2019, Diwali was one of the fastest-growing business periods. Over 43% of Indians spent tons of money during this festive period. However, COVID-19 struck hard in 2020 leading India to enter into a pandemic season. With the whole country on lockdown and cases increasing, the big question was how would the festive period be treated in 2020.
To no surprise, Diwali 2020 reached a major low leading a lot of businesses to reach a loss. Only 17% claimed to have been eager to spend during the festival season in 2020.
However, as Diwali 2021 approaches and COVID-19 has been accepted as the new normal, the question arises again, Will Diwali spending fully recover this year? The answer is there will be a small recovery and growth, but not a complete one. According to a survey carried out by YouGov, Diwali spending was calculated and it was shown that it rose by 10 points this year, with 91% of urban Indians saying they would be spending more this year.
While the festive season appears and everyone looks forward to celebrating, it is important to keep in mind that the pandemic is still around us and we need to ensure all safety measures are undertaken in this fight against COVID-19.