Formula 1's sustainable fuel could be a game-changer for the world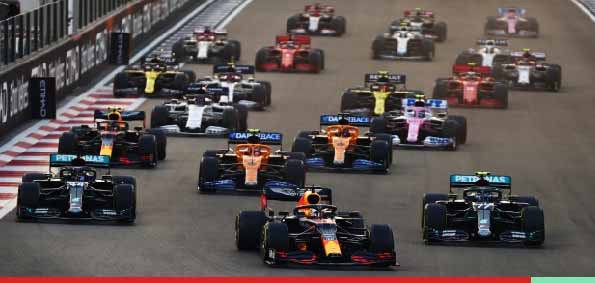 By 2025, Formula One intends to have a new generation of engines on the track. That engine needs to run on 100% renewable 'drop-in fuel.' This is to help Formula 1 achieve its goal of becoming carbon-neutral by 2030. In 2022, the sport will switch to E10 gasoline, which is made up of 90% fossil fuel and 10% ethanol.
This 100% renewable 'drop-in fuel' will be generated in the lab with components sourced from carbon capture, municipal garbage, or non-food biomass. It will save at least 65% on greenhouse gas emissions as compared to fossil-derived gasoline. It will also pack a serious punch, befitting the pinnacle of motorsport, and matching the energy density of existing Formula 1 fossil fuel gas lines.
Why does this matter?
The implications of this are massive. If history is anything to go by, manufacturers treat Formula 1 not just as a Motorsport series par excellence, but also a testing bed for next generation innovations that might make its way down to road going cars in the years to come.
And as governments around the world start to ring the death knell of internal combustion engines, this fuel could yet offer a new, green hope for humankind. Governments might no longer have to mandate a switch to EVs, and manufacturers could continue to transition to cleaner fuels without spending on the infrastructure required to meet the demands of EVs.
This could be a breakthrough solution for human mobility, and will be eager to see the mainstream application of this innovation.
Apple will give PC makers sleepless nights with MacBooks' new computing direction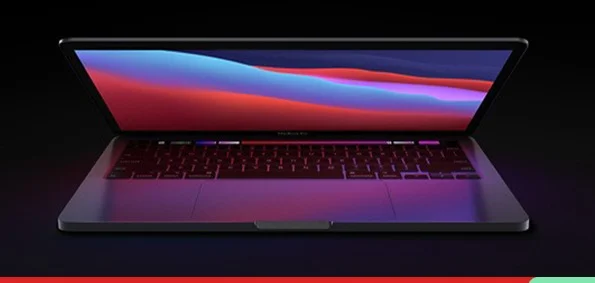 Steve Jobs built Apple on a formula of enduring simplicity and usability. With products that are approachable, and easy-to-use for seven and seventy-year-olds alike, it created a user base that is as extensive as it is fiercely loyal.
This simple, 'it just works' approach is reflected in the company's culture as well, and can be seen in the software underpinning its gadgets, such as iOS. As a result, iOS is one of the world's most popular operating systems, and dead easy to use. All Apple devices run the same software, something no other business has yet accomplished. When we consider Apple's main competitor, Android, we see that it is more complicated and fragmented than iOS, with updates sometimes taking months to roll out. This combination of technology with simplicity, creativity and design, has been Apple's secret sauce for success for the longest time.
Not one to rest on its laurels, Apple has upgraded its product lines for the second month in a row. After the Apple iPhone and a portion of the iPad series were updated last month, it was now time for Apple's Mac and AirPods to be updated. Apple not only unveiled the new Apple MacBook Pro 14, but also updated the MacBook Pro 16 after a long hiatus during its 'Unleashed' keynote. With the arrival of the Apple M1 Pro and Apple M1 Max processors, the entire Mac line-up is looking to level up in the coming months.
"M1 Pro and M1 Max take Apple silicon even further, and are unlike anything else in a pro notebook," says Johny Srouji, Senior Vice President of Hardware Technologies at Apple. "With massive gains in CPU and GPU performance, up to six times the memory bandwidth, a new media engine with ProRes accelerators, and other advanced technologies, M1 Pro and M1 Max take Apple silicon even further, and are unlike anything else in a pro notebook." According to Apple, the M1 Pro boasts a 16-core GPU that is up to 2x quicker than the M1 and up to 7x faster than the integrated graphics on the current Windows 8-core PC laptop chip.
For the first time, the MacBook line-up has two options that offer exactly the same series of features and specs. Both will get the M1 Pro and the M1 Max chips. The MacBook Pro 16-inch and an all new 14-inch join the existing MacBook line-up. The 16-inch variant is 16.8 mm thick while the 14-inch option is 15.5 mm thick, and the new design language adds rounded edges. Less reliance on dongles too, with the HDMI port, an SD card slot, headphone jack with Hi-Fi audio support and more Thunderbolt ports.
Apple has made some big statements about the new MacBooks' battery life. They say that the 14 inch MacBook Pro can play video for up to 17 hours, and the 16 inch variant can play video for up to 21 hours.
When we look from this window, although there are many companies in our age, there is no other company that offers the depth and breadth of expertise Apple brings to the table. Another feature of Apple is that it intelligently extends its product range and range. With its latest product boasting a power-packed punch, Apple is well poised to take on all comers for some more time yet.
How 5G rollout, tech innovations will define the future of Indian telecom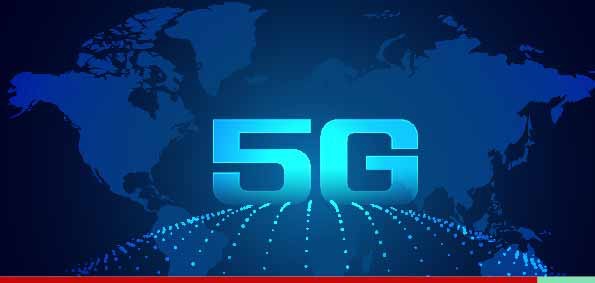 According to a recent CII-Deloitte paper titled 'Digital reset — Touching a billion Indians,' technological breakthroughs with 5G could reshape the future of communication in India.
India is making a big contribution to the next generation of telecom services, with enterprises partnering to widen options. Shortly, private networks are projected to witness a surge in demand from businesses in fields such as healthcare, education, finance, e-commerce, and entertainment.
"Telecom has played a critical role in causing a shift in consumer behavior. According to Peeyush Vaish, Partner and Telecom Leader at Deloitte India, "data availability has pushed more and more digital services to the end-user."
However, India's telecom sector still faces significant challenges on the route to the 5G rollout. "The government, telecom regulators, telecom service providers (TSPs), and original equipment manufacturers (OEMs) must collaborate," Vaish said, citing poor fiberization, local hardware production, high spectrum costs, and the selection of appropriate 5G standards and bands as important challenges.
But even beyond the bones of infrastructure and networking that defines these technological advances, there is a story to be told beyond mere connectivity. India's great mass huddles in its hinterland, and 5G, or even lesser forms of connectivity, have been levers of great social growth and upliftment, impacting our communities like never before. While the industry can be referred to in colder terms as a 'service enabler', the honest truth is that it is a democratiser par excellence, a lever for social equity that is truly once-in-a-generation. Digital India has laid the platform for a lot of these advances, and India Inc. too is playing a part in scripting this growth story. Through a continued collaboration of government and industry, India can hope to leapfrog its growth trajectory to an altogether new level on the back of this telecommunications push.
Can fuel cells be a better option than EVs?
As the automobile world is moving its focus to electric vehicles, traditional names like Tata Motors to new-age technology companies like Ather Energy and Ola are throwing their hat into the ring with an array of mobility solutions. As pollution levels touch extraordinary levels and the impact of climate change starts to make itself all the more apparent, a new wave of mobility seems to be taking root.
Why FCEVs?
Every automobile enthusiast celebrated the introduction of EVs. Battery Electric Vehicles (BEVs) were the first EVs to hit the market. Despite their merits, these cars are not a viable alternative to Internal Combustion Engines (ICE) based vehicles because they have a limited range-per-charge capacity and are reliant on external charging facilities.Fuel Cell Electric Vehicles, or FCEVs, can overcome this shortcoming and prove to be a better alternative to traditional ICE vehicles.
FCEVs do not require external charging and instead use a fuel such as hydrogen to create the electricity needed for driving and to charge the built-in batteries for auxiliary functions. FCEVs, like ICE-based vehicles, will require gasoline, but it will be a green fuel that will not pollute the environment. What's more, they do not produce noxious exhaust fumes; their only by-product is pure, distilled water, making it a clean, green mobility solution that can serve us all.
So when can I drive one?
Although FCEVs are not yet present in India, they have been tested. National Thermal Power Corporation (NTPC), the country's largest power provider, had encouraged the automobile industry to procure such vehicles for experimental projects in 2021.
According to news sources, the project has caught the interest of major automakers Toyota and Hyundai Motor, as well as Indian companies Tata Motors, Ashok Leyland, and KPIT Technologies. Because their powerplants are so specialized, FCEVs are also much costlier to build than regular gas-powered cars, causing a bit of a catch-22 situation, as consumers are waiting to jump on this bandwagon once ownership costs get rationalised and the refueling infrastructure gets created. Automobile companies, on the other hand, are holding their cards close to their chest as they try to understand if there's enough consumer interest to warrant the hefty investments FCEVs demand. This is a Mexican standoff that will go on for some time yet.