Pegasus Row: Center denies allegations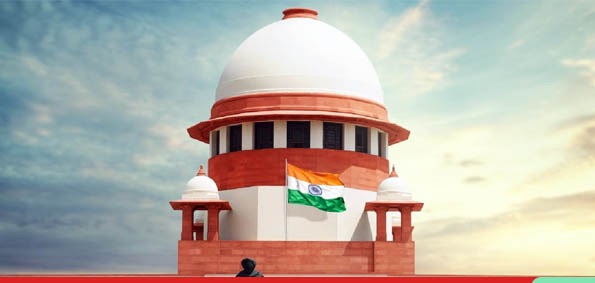 The Supreme Court has ruled that the Centre cannot be forced to file a comprehensive affidavit in response to petitions asking if Pegasus malware was used to snoop on specific persons and what steps it took to investigate the accusations. All assertions relating to recent revelations that Israeli Pegasus Spyware was being used to target opposition leaders, journalists, and others are false, according to the Centre. The Centre informed the Supreme Court that all such accusations will be investigated by a group of specialists.
On Tuesday, the Supreme Court will consider whether the Centre should present a full affidavit in the case. The petitions demanding an independent investigation into the surveillance accusations, according to the Centre, are based on "conjectures, surmises," and unconfirmed media stories. The Centre's Solicitor General Tushar Mehta said the situation could have "national security ramifications" and that it couldn't be handled by requesting an affidavit.
The petition, according to the Centre for Internet Research and Development, is based on speculation and guesswork. To investigate the issues mentioned, the Ministry of Electronics and Information Technology will organize a committee of specialists in the sector. The petition was submitted by the Ministry of Electronics and Information Technology's Additional Secretary. "To refute any false narrative created by vested interests and to examine the issues," he stated.
Dipak Misra, India's Chief Justice, has filed a short affidavit. It claimed that due to time constraints, it was not possible to address all of the facts mentioned and questions made in the Supreme Court's batch of petitions. "I categorically refute any charges leveled against the Respondents."
The Supreme Court was considering a slew of petitions calling for an independent investigation into accusations of monitoring using Pegasus malware. The Centre did not say whether the government or its agencies utilized spyware in its affidavit, said to senior attorney Kapil Sibal, who is representing petitioners, N Ram and Sashi Kumar. He also expressed his displeasure with the government's decision to organize its committee to investigate claims against it.
The claims were termed as "serious" by Chief Justice of India N V Ramana, who questioned why no FIR had been filed yet if there was evidence that the phones had been hacked. Some of the petitioners who filed writ petitions remain unaffected, while others say their phones have been hacked, according to the CJI. However, they have not attempted to file a criminal complaint.
Will the offender investigate himself: Cong on Centre's affidavit in SC in Pegasus case
Randeep Surjewala, the Congress' chief spokesperson, asked whether "the perpetrator will probe himself", and if Prime Minister Narendra Modi knew whether the Pegasus malware was purchased or not. He further explained, "How can the milk be protected by the cat? Isn't the Supreme Court aware that only those who spied will be investigated now? Will the criminal conduct his investigation?"