Why is Infosys the subject of the RSS' ire?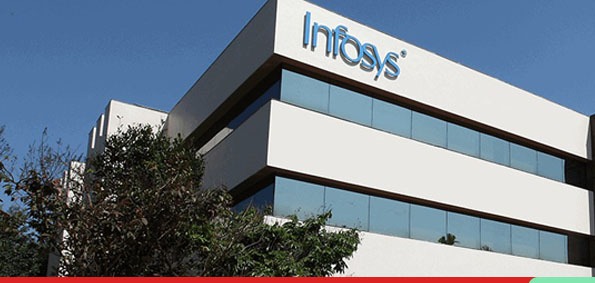 An RSS affiliated publication asks the question: is India's most famous software company anti-national?
When Panchajanya, a publication affiliated with the Rashtriya Swayamsevak Sangh (RSS), spoke of Infosys in unflattering terms, it again stirred the anti-nationalism debate. It is worth remembering that the RSS is Prime Minister Narendra Modi's ideological formative ground.
The key issue
The Hindi magazine alleged that Infosys was part of the machinery aiming to destabilise the Indian economy, and went so far as accusing it of helping "Naxals, Leftists and tukde tukde gang".
As the story gained traction, and names as prominent as Nandan Nilekani sprung to Infy's defence, the RSS moved to distance itself from the cover story.
Why now?
Infosys has been in the government's cross-hairs over the new Income Tax e-filing portal which it developed. The Income Tax department had taken to Twitter to announce that finance minister Nirmala Sitharaman had summoned Infosys CEO Salil Parekh to explain why the site was not functioning properly.
Historically, the RSS has singled out targets, but those have been primarily political victims. This is the first time that a corporate major has borne the brunt of their ire.
In summary
The argument of nationalism versus anti-nationalism has been brewing ever since the BJP ascended the power, and is now embroiling corporate majors as well.
While Panchajanya was quick to admit it had no evidence to back their claims, it stood by their statements and instead put the onus on Infosys to disprove their claims, conjured out of thin air, that the IT major is working to destabilise the Indian economy.
Commerce Minister, Piyush Goyal, followed the same play book when he recently took a swipe at
the Tata Group, asking whether their foreign companies' interest was greater than national interest. This systematic targeting of distinguished torchbearers of India Inc. runs at odds with the government's ease of business aims, and corporate India must stand up to this vilification with gusto. An unjustified, baseless attack on an Indian corporate biggie cannot go unnoticed.