No sales team, no ads, no problem: Sriracha's incredible growth story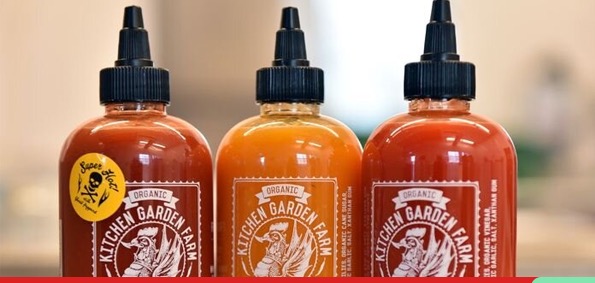 If you have a taste for Asian food, chances are you know of Sriracha sauce, a magical manna that spices up almost anything into a gastronomic delight. Here, we delve into its incredible growth story.
Huy Fong, 72, is the creator of Sriracha Hot Sauce, a red chilli sauce with an Asian flair. The sauce's key ingredients are fresh chillies, salt, sugar, and vinegar, all of which are sourced locally. The business has been in existence since 1980, the year he arrived in the United States. In November 2016, Lexus unveiled the red-hot 2017 IS sports automobile, which was inspired by the sauce's popularity and a sign of how far it has come.
Sriracha (pronounced see-rotch-ah) is a popular condiment in the US, Canada, and Mexico. Raj Sablok, founder of saucekart.com, takes credit for bringing Sriracha to India. The company has sold over 100,000 bottles of Sriracha in two years. Huy Fong Foods has never advertised its products and yet sales have boomed due to the sauce's unique formulation and iconic packaging.
Huy Fong claims that his company's business has been increasing year after year. According to media sources, the corporation made more than $60 million in 2013 from the sale of spicy sauces. Tran's success is rooted in humble beginnings, as is the case with many great businesses. He and his family landed in the United States in 1979, along with 3,317 other refugees fleeing Vietnam's communist rule.
Tran Huy Fong, a Vietnamese chef, is the founder of Pepper Sa-te, a spicy chilli sauce company. He began creating the sauce in Los Angeles to meet the demand of Southeast Asian migrants in the area and has since expanded his empire globally. 'Rich man's sauce at a poor man's price,' he says, adding that profit has never been a motivator for him.
Sriracha sauce originated in Thailand and is named after the coastal town of Si Racha. Tran's product is created using a modified recipe. He began by transporting the sauce in a blue Chevy van that he had hand-painted with the renowned rooster insignia. He explained, "The rooster is registered as part of our trademark."
Huy Fong Foods began in a 5,000 square foot building in Chinatown, Los Angeles, in 1980. The company relocated to a 68,000 square-foot facility in Rosemead, California, in 1987. Tran purchased a 650,000 square-foot plant in Irwindale, California, which now serves as HuyFong Foods' headquarters. Tran created this cutting-edge facility, complete with automated technology. Sriracha's ingredients and the recipe for making the "secret sauce" have always been a mystery, according to him.
William Tran, co-founder and owner of Sriracha, is sure that his children will take over the company. Tran founded the company nearly four decades ago, and his children are now in charge. "My objective is for everyone to hold a bottle of Sriracha," he says.