To travel or not to travel: the Covishield conundrum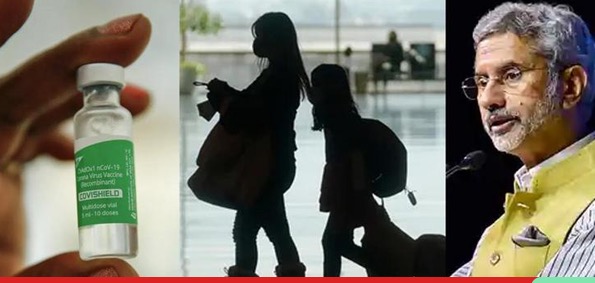 Global jetsetters were disappointed to hear that the European Medicine Agency (EMA) is yet to clear the inclusion of Covishield in the European Union Covid Vaccination Passport. Until it is approved, anyone who is fully vaccinated with Covishield won't be able to travel to Europe during the pandemic.
The European Union's 'vaccine passport' programme, formally called "Green Pass", has approved only four vaccines until now: Vaxzevria by Oxford-Astra Zenca, Comirnaty by Pfizer-BioNtech, Spikevax by Moderna, and Janssen by Johnson & Johnson.
For now, the only update for people who have been vaccinated with Covishield, is that the Serum Institute has raised this issue to the EMA and have asked for approval for Covishield through Astra Zenca stating that it is similar to Vaxzervia.
To this statement, EMA responded that they haven't received any application from the Serum Institute, and they cannot examine any request or criticism like this until received. They also said that The EMA does not investigate new drugs on its own, unless it is asked to do so by the relevant company.
This issue will not only impact Indians, but people all over the world who have taken Covishield. This consists of a large slice of the population in Asia, Africa, and Latin America.
Other than this, there are still many travel restrictions in different countries due to Covid, even if the person is fully vaccinated with any vaccine. It looks like travel plans will have to remain largely grounded until such time as clarity emerges around global vaccine policies.