The Chai Sutta Bar: Growing to a 100 crore business, one cuppa at a time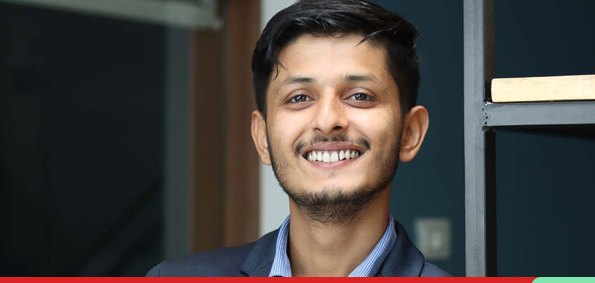 Entrepreneurship might have been in the genes of Anubhav Dubey who started a tea shop in Indore at the age of 22 without the knowledge of his father, a real estate businessman, along with his friend Anand Nayak.
Today it has grown into a Rs. 100 crore turnover 145-outlet tea chain, located in more than 70 cities in India and with an outlet each in Muscat and Dubai.
They started the first Chai Sutta Bar outlet in 2016 with an investment of Rs. 3 lakh and expanded through the franchise model. Today the company owns five outlets, while the remaining 140 outlets are owned by franchisees.
Anubhav's family went through difficult times when he was a child, and some of the memories of those days are strongly etched in his mind. The family used to live in Rewa, a small town with a population of about 3 lakh people and located about 670 km from Indore. Belonging to a lower-middle-class family Anubhav was taught plenty of lessons to respect and use every single penny wisely.
Somehow his family managed to get him to a college in Indore. Here too he traded second hand used phones with his friend and made some extra money out of it. After college, he went to Delhi to prepare for UPSC, which was his father's dream. But he had no intention of becoming an IAS officer. He met his friend who was also not enjoying what he was doing after college. So, both of them decided to start something of their own and that is how Chai Sutta Bar was born.
Anubhav got a fund of Rs. 3 lakh from his family and with the help and support of his friend, they found a land with decent rent and perfect location. Later on, they bought second-hand furniture and did whatever they could to save the money in the starting. Their business boomed and they shifted from paper cups to kulhad (earthen pots) and served seven types of chai, including chocolate flavour which was much loved by the youngsters, rose chai, besides the traditional masala, ginger, cardamom chai and a special paan flavoured chai.
The price ranges between Rs. 10 and Rs. 200 for chai and other items that they offer including Maggi, Sandwiches, and Pizzas.
"Despite two lockdowns in the past one year, none of our outlets have shut down and are doing decent business. This is the worst phase for the F&B industry, but we know we will sail through," says Anubhav confidently.